Ratings & Reviews on Logan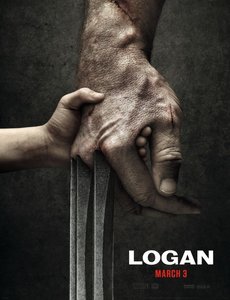 Watch Trailer
Logan
Movie Released on Friday, March 3, 2017
8 Users (88.89 %) Want to see
1 Users (11.11 %) Don't want to see

Logan is an upcoming American superhero film featuring the Marvel Comics character Wolverine, produced by Marvel Entertainment, TSG Entertainment and The Donners' Company, and distributed by 20th Century Fox. It is intended to be the tenth installment in the X-Men film series, as well as the third and final Wolverine solo film following X-Men Origins: Wolverine (2009) and The Wolverine (2013).The film takes inspiration from "Old Man Logan" by Mark Millar and Steve McNiven, which follows a past-his-prime Logan undertaking a final adventure in the post-apocalyptic future. The film is directed by James Mangold, who co-wrote the screenplay with Michael Green and Scott Frank, from a story by David James Kelly and Mangold. Hugh Jackman stars as Logan in what is intended to be his final portrayal of the character after having played the role for 17 years, with Patrick Stewart co-starring as Charles Xavier. Richard E. Grant, Boyd Holbrook, Stephen Merchant, Dafne Keen, Eriq La Salle, Elise Neal and Elizabeth Rodriguez are all featured in supporting roles.Principal photography began in Louisiana on May 2, 2016 and ended on August 19th, 2016 in New Mexico. The locations used for Logan were mainly Louisiana, New Mexico, and Mississippi.
Writer : Michael Green
Director : James Mangold
Stars : Hugh Jackman,Patrick Stewart,Richard E. Grant,Boyd Holbrook,Stephen Merchant,Dafne Keen
Duration : 2 Hrs 15 Min
Rate this Movie and Get 20 Reward Points
(Please give your true opinion about the movie as it helps other members decide whether they should watch this movie or not. Incase you haven't seen the movie but heard about it from friends, then Rate the movie based on what you have heard.)
Please leave a review on this movie and Get Additional 100 Reward Points
Tell us why you liked it, or didn't like it.
You can write about the actors, actresses, storyline or scenes which you liked the most.
If you haven't seen the movie but heard about it from friends, then you can write about what you have heard.